Hypnosis Training Certification Course
Becoming a comedy hypnotist and take control of the stage

Attend our 10 Day Hypnosis Training Course to master the power of the subconscious mind. Use your learned skills to become a comedy hypnotist, clinical hypnotherapist or a powerful speaker.
Is this course for you? This innovative program is designed to give the participants a working understanding of hypnotism. The course is practical and down-to-earth, concentrating heavily on the how-to-do-it aspects.
Course Content and what will be covered. The 100+ hour course is designed to give students a hands on approach of hypnosis. Students will be trained in various induction techniques and be able to produce a hypnotic state.
Over
100+ Hours

of Hypnosis Training

in an intimate Class Room Experience
Certified Hypnosis Training
Instructed By Gilles Bernard, Certified Hypnotherapist, Hypnotist, NGH
Taught by Gilles Bernard who is a National Guild of Hypnotists (NGH) certified instructor and uses all NGH approved material. Gilles is also the founder and hypnotist of London Hypnotherapy Centre in London, Ontario. When you train at our center you become part of the National Guild of Hypnotists. The NGH is the world's largest and oldest hypnosis organization. Class will be balanced with instruction, demonstration and practice. You will be able to gain confidence by practicing with other students, so that you will be prepared to go right to work using your skills.
Upon completion of all class hours, independent study and hands on practice, students will be eligible for examination leading to graduation as a Certified Hypnotist!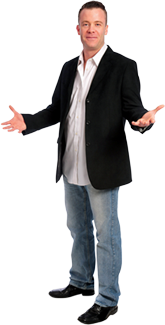 Upcoming Course Dates (Online Options Available)
UPDATED September 2023
14
15
16
21
22
23
28
29
30
Hypnosis Training Course Content:
What will you learn
How to hypnotize
Self hypnosis
The history of hypnosis and the profession
Key to success in hypnosis
Laws of suggestion
Factors that influence suggestibility to hypnosis
Suggestibility tests
Rapid induction techniques
Practical hints for hypnotic induction
Deepening techniques
Recognition of the depth of the hypnotic state
Dehypnotization
Authoritarian and permissive induction techniques
The role of the certified hypnotist
How to properly explain hypnosis to clients
Preinduction talk
How to establish rapport
Hypnosis for smoking cessation
Hypnosis for weight loss
Hypnosis for stress reduction
Hypnosis for motivation
Become A Certified Hypnotherapist
Take your skills to the next level by learning how to harness the power of the subconscious mind. Learn the techniques to reprogram negative thoughts, beliefs, bad habits and so much more. Help yourself, friends, family, or start a business healing people with the power of hypnosis.
If your ready to become a Professional Hypnotist, complete the form below.


We're looking forward to seeing you in the classroom!